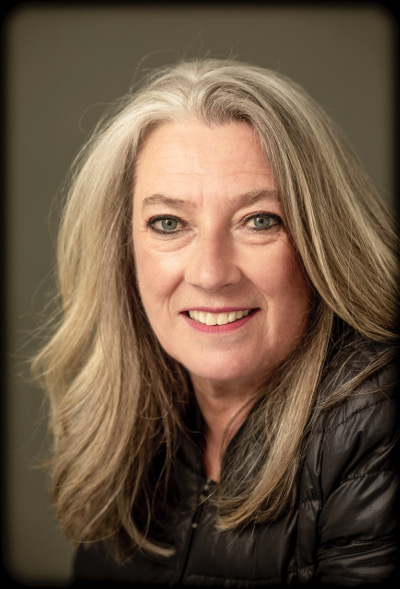 Inge Bečka
ENGLISH
Inge Bečka (1963) is een echte virtuoos in het werken met porselein. Sinds haar werkperiode in China vanaf 2012, heeft haar carrière als kunstenaar/designer een grote vlucht genomen.
Inge heeft het vermogen om natuurvormen samen te laten gaan met strakke vormen en lijnen met onverwachte tere details en dan ineens een overdadige stoere dikke 'krullenpoot' neer te zetten. De vormen ontstaan vrijwel altijd in een serie van gelijksoortigen, waarbij iedere vorm zijn eigen unieke touch krijgt. Parallel aan elkaar varieert zij te pas en te onpas. Ze valt van de ene in de andere handeling en probeert zo van alles uit. Tijdens het werken is zij op zoek naar slagvaardige handelingen die het beeld sterk maken.
Krullen en poten lijken ongedwongen en spontaan te zijn ontstaan, echter het toeval en de gestolde beweging worden volledig geënsceneerd. De overvloed aan vorm en kleur maakt de objecten sterk genoeg waardoor zij zich onttrekken aan hun omgeving. Ze streeft naar gebaren die opdringerig genoeg zijn, aandacht vragen en die rust geven om zich tot de rest van de wereld vol rommel en haast te kunnen verhouden.
Inge verfraait, verandert en vervreemdt de basisfunctie van een object zoals wij het kennen. Barok en strak, toegepast en vrij; de tegenstellingen en combinaties zijn ongewis en oneindig in het werk van Inge Bečka.
Een deel van haar werk wordt inmiddels verkocht in een aantal interieur en museumwinkels, zoals Co van der Horst in Amstelveen, Bas van Pelt Interieur Den Haag, keramiek museumwinkel Princessehof (Leeuwarden) en Prinsenhof (Delft).
Jaarlijks werkt Inge 2 maanden als artist in residence in China Jingdezhen, wereldhoofdstad van de porselein. Inge is in Den Haag in 1963 geboren. Zij woont en werkt vanaf 2007 in de Beemster en heeft haar opleiding gevolgd bij keramiste Marjan de Voogd.
contact
Inge Bečka
Jisperweg 123
1464 NL Westbeemster

06 43 07 52 50
info@ingebecka.com




Schrijf u in voor mijn mailing list
porselein (made in China)
De 'citytray', ogenschijnlijk een oubollig alledaags theeserviesje, ademt nostalgie, traditie uit wat gecombineerd wordt met strakke en gestileerde vormen. De stad gebruik ik als metafoor; de oude opgraving, het eeuwenoude fundament waarop nieuw leven, dynamiek, een nieuwe stad met moderne gestileerde gebouwen verrijst. Het samenspel van vervlogen tijden en de onvoorspelbare toekomst levert spanning en harmonie op.
The Blob, gemaakt van het meest luxe Chinese porselein, is een 3d en grafisch spel. Het lijnenspel is strak, gestileerd en tegelijkertijd ook overdadig en organisch. De basisvorm, met vertrekpunt de blob uit de architectuur, wordt steeds zodanig vervormd en uniek dat er onverwachte en ontelbare harmonieuze composities en perspectieven van licht, donker en alles daartussen in ontstaan.
in de pers & online

Noordhollands Dagblad | Lekker Thuis | mei 2022
Noordhollands Dagblad - Lekker Thuis - mei 2022
Qualis Lifestyle Magazine - Lente 2022 nummer 1 - jaargang 20
Keramiek Magazine KLEI - november/december 2021 nummer 6 - jaargang 41
Publicatie in Residence (juni 2020)
Publicatie in Home Deco Business Magazine (februari 2020)
Noordhollands Dagblad | Waterlandse designers naar beurs in Milaan

Interview | RTV Noord Holland | maart 2017
Artikel met de Ridge tegel in het tijdschrift Residence maart 2017
Chinese article on WeChat made by Maggie Yu.
2015 Award voor Rijksbrede Benchmark Groep; netwerk van 38 service organisaties in de publieke sector. De Award is gewonnen door het hoofdkantoor van de Kamer van Koophandel te Utrecht.
Artikel 'Inge Bečka' in het tijdschrift Klei mei 2015

RTV Noord Holland | NH buurten | Kunstenaars in Westbeemster | april 2015
HOMIFY Magazine 28 april 2015 Inge Becka Art & Design | Homify is een online platform voor architectuur, design, constructie en innovatief thuisontwerp
Artikel 'Dutch Dreams' in het tijdschrift Keramiek april 2013
Artikel 'Dutch Dream Team' in het tijdschrift van Societeit de Kring mei 2013
2013 Certificate of Award | China Kaolin Grand Prix for International Ceramic Art
colofon
Al het beeldmateriaal van deze website is gemaakt door fotograaf Dennis A-Tjak
www.originaldennis.com
Inge Bečka
Inge Bečka (1963) is a real virtuoso in working with porcelain. Since her working period in China from 2012, her career as an artist/designer has developed in high rate.
Inge has the ability to align natural and sleek shapes with graphic lines with unexpected delicate details. In virtually all cases the forms of ceramic ware are created in series of similar elements, each receiving its own unique touch. In parallel processes she keeps varying all the time. She falls from one action into another, as it were, trying out all kinds of things. During the work process Inge strives for sharp actions that enhance the work.
Scrolls and legs seem to have developed spontaneously; however, chance and frozen movement have been completely staged. Thanks to the abundance of form and colour, the objects are strong enough to stand free from their environment. She tries to create gestures that are sufficiently obtrusive, demand attention and provide tranquility to relate to the rest of the world full of junk and haste.
Inge loves to change and dispose the basic function of existing objects. Baroque or tight, applied or free work; the contrasts and combinations are infinite in her work.
Nowadays part of her work is sold in several interior - and museumshops, like Co van der Horst Design in Amstelveen, Bas van Pelt Interieur, Prinsenhof in Delft and Princessehof in Leeuwarden.
Every year Inge works 2 months as an artist in residence in Jingdezhen, China, porcelain capital of the world. Inge was born in The Hague in 1963. From 2007 she has lived and worked in the Beemster polder. She studied with ceramist Marjan de Voogd.
The 'citytray', apparently a corny, everyday tea set, exudes nostalgia and tradition, which is combined with taut and stylized forms. I use the city as a metaphor: the old excavation site, the age-old foundation on which new life, dynamics, a new city with stylized buildings arise. The interplay between times gone by and the unpredictable future creates tension and harmony.
The Blob, made of highly luxurious Chinese porcelain, is a 3D and graphic game. The interplay of lines is taut, stylized and at the same time lavish and organic. The basic form, based on the architectural blob, is constantly distorted and unique in such a way that unexpected and countless harmonious compositions and perspectives of light, dark and everything in between are created.